A HALF Marathon (13.2 Miles) and
The HALF/HALF Marathon (6.7 Miles)
APRIL 7th, 2018
HALF Marathon Start: 8:30AM
HALF/HALF Start: 8:40AM
HALF Marathon Registration: $40 | $45 after March 16th
Students: $20 | $25 after March 16
HALF/HALF Marathon Registration: $30 | $35 after March 16th
Students: $15 | $20 after March 16
Race day registration: + $5 for either race
(ONLY from 7:30AM-8:15AM – don't be late!)
$35 – for Event shirt (Patagonia tech shirt sold separately). Deadline to order a shirt is March 25th.
Runner Check-in
All runners must check in prior to the start at Long Ranch Park race morning to receive their bib# and shirt (if pre-ordered).
Runner check-in is from 7:30AM-8:15AM.
Pre-race briefing starts at 8:20AM with the HALF Marathon race start at 8:30AM and the HALF/HALF starts at 8:40AM
Read more about THE COURSE, additional RACE DAY INFORMATION and AID STATIONS.

REGISTRATION COMING SOON
RESULTS 2017 on UltraSignup
THE VENUE
Long Ranch Park
Carson City, NV 89703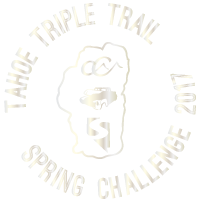 TAHOE TRIPLE TRAIL CHALLENGE
The Carson Canyons Half Marathon is the first of 3 races in a Half Marathon Trail Series. The other runs in the series include Escape From Prison Hill (EFPH) on April 22nd in Carson City and the Silver State Half Marathon on May 20th in Reno. Runners who complete all 3 races will receive a special finishers award.