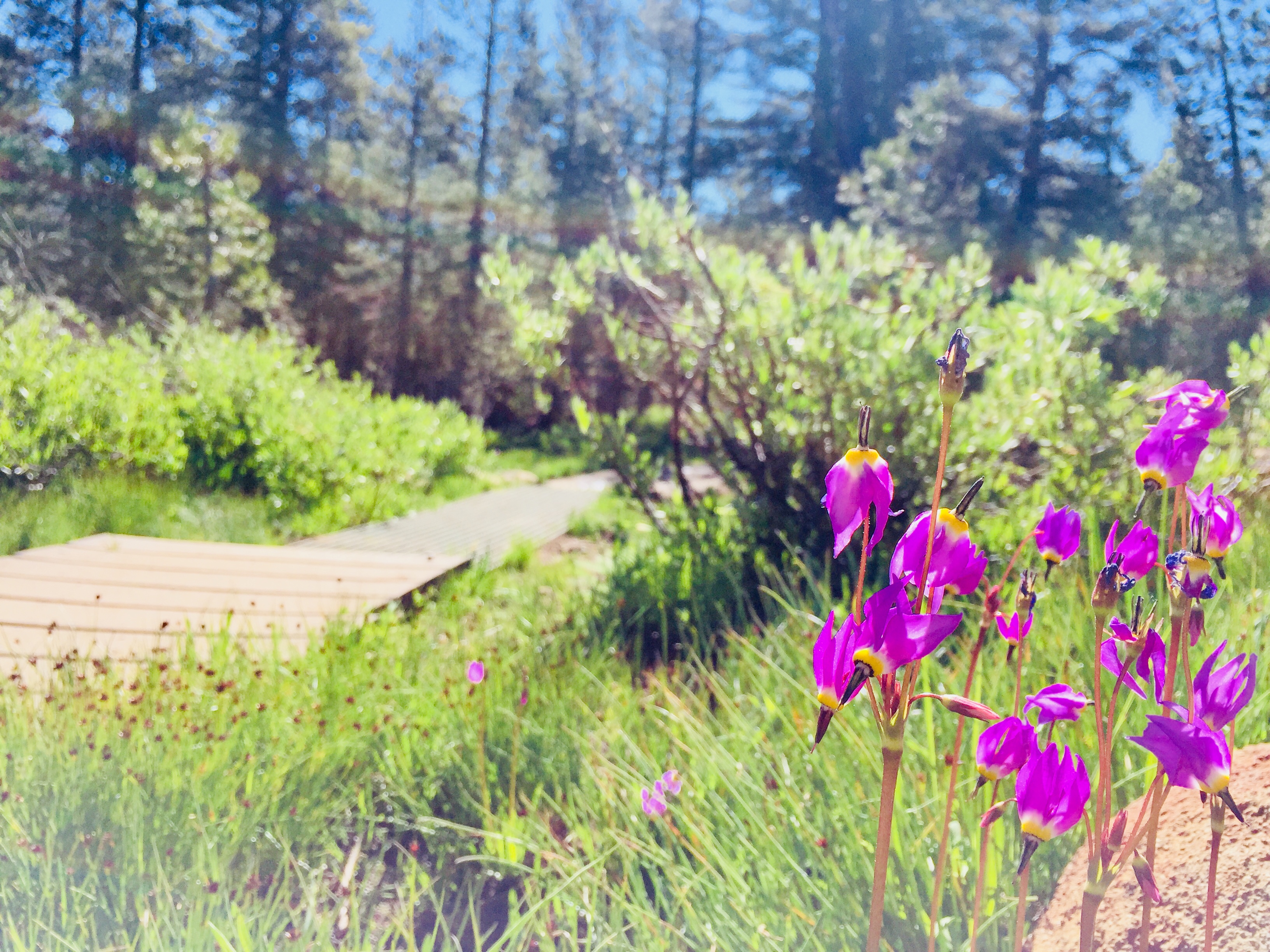 Wow! The inaugural CREEK2PEAK race, the second in the Tahoe Dirt&Vert Series, was a hit with the hardy crew that took the challenge. While this is the second year of our Tahoe DIRT&VERT Series, this race had to be canceled last Summer due to the heavy snow year and some major runoff. This year, the trails were in great condition and it was a gorgeous day in the mountains.
While this race has the shortest mileage and least vertical accumulation of the series, it is no joke. The climb is relentless from the start, with a verdant, cruising respite through Tahoe Meadows before the final climb to the PEAK. Of course, that's only half of the course. Yep! There's still the flight back to the valley!
I've done a lot of running in these mountains, but for some reason I had never connected Davis Creek with Tahoe Meadows –let alone Slide Mountain– despite the cool Valley-to-Tahoe-Rim accomplishment. That is what RD, Kevin Bigley aspired to do when he launched the Tahoe Dirt&Vert Series: Challenge runners to do a crazy-cool ascent from the Eastern foothills of the Sierra to peaks above Lake Tahoe. When I finished, 05:08:58 after the start, I found most of the front-runners still hanging out at the finish cheering and enjoying the camaraderie of completing a tough course. Ascent Runs knows how to put on a run and they do it well. As an avid Trail Ambassador and enthusiastic volunteer for Ascent Runs and I get to meet all kinds of runners (well, mostly TRAIL runners) and they all have their own goals, but one thing is very consistent. They are mighty in trail spirit and strong at heart.