6K/12K/22K/30K
APRIL 22rd, 2023
22K & 30K Start: 8:00AM
6K & 12K Start: 8:30AM
Registration before 3/25/2022: 6K: $30 | 12K: $40 | 22K: $50| 30K: $60
Registration after 3/25/2022: 6K: $35 | 12K: $45 | 22K: $55 |30K: $65
Race day registration: 6K: $40 | 12K: $50 | 22K: $60 |30K: $70
RACE DAY REGISTRATION ONLY from 6:45AM-7:45AM – cash or check only.
UPDATE 3/30/23 – Due to heavy snowpack, all courses will be run in the Ash Canyon basin and south-facing slopes of Ash Canyon. The start/finish location has been changed to Western Nevada College. The 6 & 12K courses will be a single loop course. The 22 & 30K courses will be double loop routes with about 1100 feet of elevation gain per loop.
Runner Check-in
All runners must check in prior to the start at Western Nevada College race morning to receive their bib#.
There is NO Friday evening check-in.
Runner check-in & Start time:

22K / 30K CHECK-IN 6:45AM-7:45AM | RACE START 8:00AM
6K / 12K CHECK-IN 6:45AM-8:15AM | RACE START 8:30AM
Aid Stations
UPDATE 4/19/23 – THERE WILL BE ONE AID STATION LOCATION THIS YEAR. THE 30K WILL HIT IT 4X. THE 22K 2X. THE 12K 1X. THE 6K WILL NOT HAVE AN AID STATION.
22K & 30K – There will be 3 A/S's out on the course.
12K – You will hit the same aid station twice.
6K – there is one aid station.
Aid stations will serve water and other salt/sugar snack type food for refueling. This is a no cups event so every runner must carry a water bottle to refill and receive water at the A/S's.
Awards
There will be awards for top 3 overall M&F finishers for each distance.
Parking
Please park in the upper parking lot at the college. Thank you!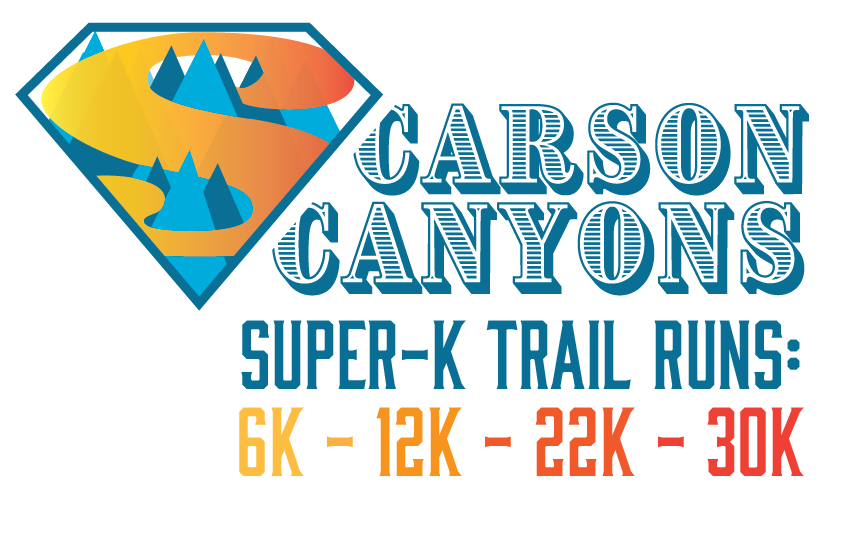 THE VENUE
Western Nevada College
2201 W College Pkwy,
Carson City, NV 89703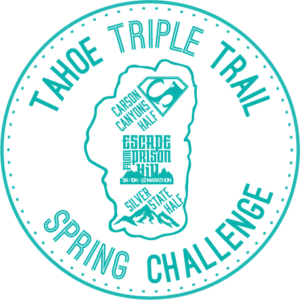 TAHOE TRIPLE TRAIL CHALLENGE
The Carson Canyons Half Marathon is the second of 3 races in a Half Marathon Trail Series. The other runs in the series include Escape From Prison Hill (EFPH) in Carson City and the Silver State Half Marathon in Reno. Runners who complete all 3 races will receive a special finishers award.