CANCELED for 2022
23.5 Miler
Registration
Online Registration is $35 and closes at midnight Thursday June 9th.
Onsite Registration race morning is $45 cash or check only.
Race Day Registration and Runner Check-in is from 6:00AM-6:45AM.
Race start is 7:00AM.
Start/Finish location
Western Nevada College
Carson City, NV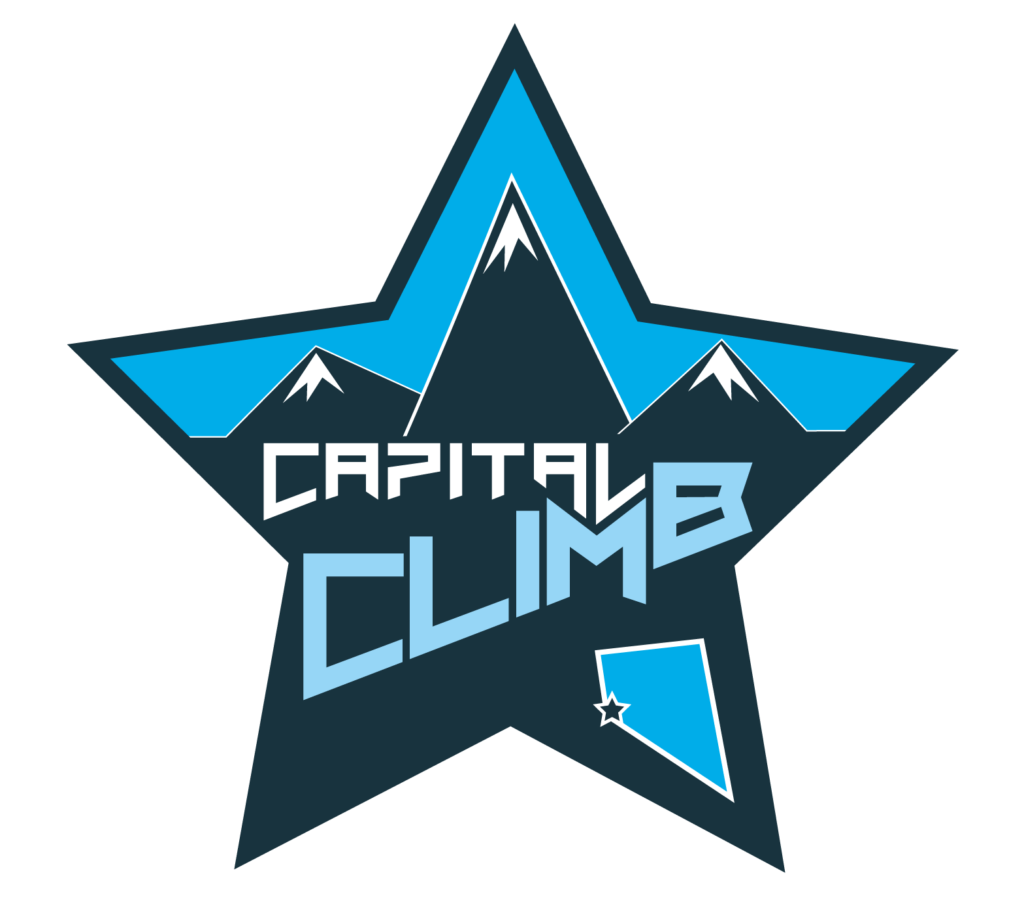 The Venue
Western Nevada College, Carson City, NV 89703
The Course
This will be a new course from previous years of Capital Climb. It will essentially be a slightly modified version of the start and finish to the Tahoe Rim Trail Endurance runs new course. The start/finish will be at Western Nevada College. The initial 9 miles will be the climb up Ash Canyon Road to the summit of Snow Valley Peak (9214′). Then, the course quickly descends to North Canyon Road and connects with Marlette Lake Trail to Marlette Lake. From Marlette Lake, the course climbs again to the Hobart Aid Station location and the Tahoe Rim Trail. Runners will do the Marlette Peak loop back to Hobart A/S, then descend down Sunflower Hill Trail, past the Red House and continuing along Tanks Road to Secret Trail. At the end of Secret Trail the course connects with Vicee Canyon Trail back to the finish at WNC. Modifications to this course will depend on snow conditions and will be anywhere from 22-26 miles with lots of vertical. Spectacular Lake Tahoe and Valley views await—along with challenging climbs, beautiful single-track and the satisfaction of running valley to peak and back! This is also a great preview of the start and finish of the TRT Endurance Runs course.
Aid Stations
There will be three A/S's out on the course. They will be at the same location as the TRT Endurance Runs, Snow Valley Peak (mile 9), Hobart (mile 13), and Pipeline (mile 19ish). Aid stations will be supplied with sweet and salty snack type food as well as electrolyte tablets and some hardier real food resembling an ultra style aid station. A/S's will also be water only, no sports drink and no cups. So please carry your favorite sports drink with you.
Race Day Check-in
All runners must check in prior to the race start at WNC on race morning. This is to ensure an accurate headcount to how many and who is out on the course. Runner check-in is from 6:00AM-6:45AM. Pre-race briefing starts at 6:50AM with race start at 7:00AM.
Awards
There will be no awards for this event. We want to keep things low key and affordable and provide everyone with a great trail experience.
Parking
There should be plenty of parking in the lower parking area at WNC where the race start will be.
Start time/Cut-offs
Start time is 7am
Cut-off at the summit (mile 9): 4 hr clock time or 11:00am
Cut-off at the finish line: 9 hr clock time or 4pm

cut-off times are tentative and may change due to trail and snow conditions